Water jet cutters have traditionally been out of reach for most businesses because of their high cost and massive size.
We are on a mission to make industrial manufacturing technology accessible, so that small businesses and entrepreneurs have the modern tools they need to innovate and remain self-sufficient.
This means making things using real-world materials – sophisticated materials like metal and glass – that traditionally required expensive, industrial equipment to cut precisely.
Enter the WAZER small waterjet. From the outset, WAZER was designed with a small footprint for use anywhere by anyone, without sacrificing quality or durability. Today, thousands of WAZER waterjets are at work in factories, engineering labs, studios and classrooms across the globe.
OUR STORY
What started as a university thesis project has now become a global industrial success.
WAZER began as undergraduate research at Penn Engineering in 2012, where Nisan (Cofounder & CEO) led a team of students developing low-cost waterjet technology. The original idea was to make a small-format waterjet for the school's machine shop, because students needed to cut precise parts in sheet metal. Matt (Cofounder & CTO) led Penn's Formula SAE Team, building a fully-custom racecar each year, which was where the most hands-on manufacturing was done on campus.
In early 2015, after a few years developing their engineering skills at more established companies, Nisan and Matt quit their jobs to focus full-time on building the first desktop waterjet.
In January 2016, WAZER received investment from SOSV to help launch the company. Founding employees Dan and Christian (also Penn engineers from the racecar team) joined and the foursome temporarily moved to Shenzhen, China as part of the HAX program, providing hands-on venture capital for hard tech.
Within eight months the team went from an engineering prototype to a looks-like-works-like machine, and launched publicly on Kickstarter in September 2016, raising over $1.3 million and demonstrating a broad need for the technology.
It took an additional two years to develop a production-ready machine, but the team persevered and began shipping finished products to customers in the summer of 2018. At that point the team grew to nearly 20 people in two continents, with a dedicated team in China to work directly with component suppliers and an engineering and production team in New York.
WAZER continues to grow and mature as a company, but its emphasis on quality, creativity and process remain foundational tenets that bring value to our product and customers.
What Makes WAZER Special?
Designed by WAZER Users
Our hands-on engineers are talented fabricators who have used all types of CNC equipment. So we understand the pain-points of working in the shop and know how to make WAZER work for our customers.
We Know our Supply Chain
Our manufacturing team has direct relationships with over 150 suppliers whose parts make up each machine. We visit the factories where the parts are made to ensure they meet our predefined standards.
Attention to Quality
Each component is inspected and measured to verify conformity to our specifications. We have over 300 revision-controlled manufacturing drawings specifying over 10,000 critical dimensions. We pay attention to the details.
Assembled in our Factory
We don't outsource production. Every WAZER is hand-assembled at our own factory, by our own production staff. Before we ship each unit, every WAZER must pass 120 quality tests at our factory, to confirm pump operation, water seals, motion controls and more.
Live Customer Support
If you have questions or need help, our phones and emails are answered by real live engineers at our facility in New York. We know our machine inside and out. If you have an issue, we will fix it.
Waterjets around the World
We are making waterjet cutting accessible to people everywhere. WAZER machines are used in over 60 countries, the User Manual comes in 19 languages, and our sales and support partners cover Europe, the Americas and Asia.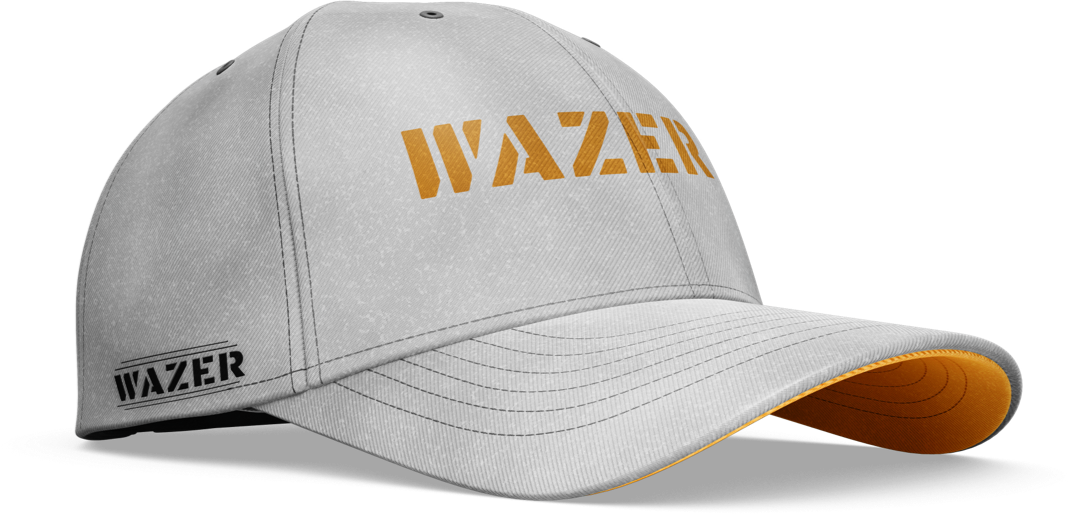 We are Hiring!
We need problem solvers and creative thinkers who will contribute to product design, software, community building, machine maintenance, customer service and distribution solutions.