CUT TILE, CERAMIC & STONE
If you are spending hours cutting repetitive shapes out of tile or stone, then WAZER can help you dramatically reduce time and energy. Our high-pressure waterjet is perfect for cutting any shape out of any tile material, faster and without costly breakage.
Cut Stone In Ways You Never Thought Possible
Create beautiful artwork that will stand out anywhere
With WAZER, it is easy to cut stone such as marble, granite or slate while eliminating lost material and wastage due to chipping and cracking.
CNC Cutting Stone and Tile: A Custom Settlers of Catan Board
Ceramic
Go from one-at-a-time, to all-at-once
Grow your business by spending less time on manual work. Let WAZER do the cutting automatically for you.
Marble
Improve your output, and your quality
Cutting marble typically requires costly diamond saw blades, messy wet sawing, and still has the frustrations of chipped pieces. Cut marble with a WAZER to easily solve these challenges.
Porcelain
No more tedious hand-cutting
Deliver intricate curves and shapes that you could not have cut before. Each piece is an accurate match, without any manual work.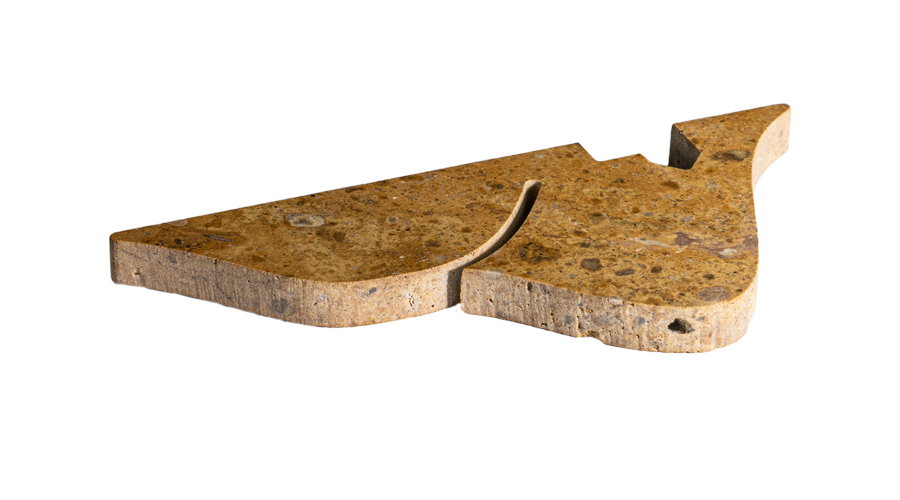 Granite
Make complex cuts in hard stone
WAZER gives you entirely new capabilities – to make unique and sophisticated cuts, including curved edges, in hard materials such as granite.
Slate
Cut precious stone without the worry
Beautiful stone tiles are expensive and break easily. Get the most out of your material with intricate cuts and no cracking.
Questions about cutting TILE?